DIESEL GENERATOR CONTROLLER
SUITABLE FOR AIRCRAFT GROUND SUPPORT 400Hz
The Be124 is the most advanced diesel generator controller. It integrates a flexible multitasking auto start module. It is suitable for aircraft ground support equipment generator 400Hz. It can be programmed to auto-charge the engine battery.
INDUSTRIAL APPLICATIONS
When it is about industrial applications, we recommend that you use the Be24 diesel generator controller. It is a universal multifunctional Auto Start & Key start module. It is designed for diesel engines and it is particularly strong. The display can work down to -40 degrees Celsius. Consequently, this diesel generator controller is suitable for power generators supposed to especially work in harsh environments.
FOR SMALL & HOME GENERATORS
The Be1 is a universal Auto Start module suitable for diesel, gas, or gasoline engine. It features IP-65 ingress protection. The display can work down to -40 degrees Celsius. This controller features an RS485 for remote control monitoring.
DIESEL ENGINE DRIVEN MACHINERY
If your application does not require generator monitoring & protection, we recommend that you use the Be172 general-purpose diesel engine protection module. It is a universal multifunctional Key start module. It is designed for diesel engines and it is particularly strong. The display can work down to -30 degrees Celsius. This module is specially designed for diesel engine-driven machinery.
The Be172 is a universal Key-Start module suitable for diesel engines. It features IP-62 ingress protection. The module can work at extreme temperatures of about -30 up to 85 degrees Celsius. You can use it in any industrial diesel engine application.
GSM BASED DIESEL
GENERATOR CONTROLLER
THIS IS THE IDEAL PRODUCT  WHEN YOU NEED GSM CONTROL OF HEAVY INDUSTRIAL DIESEL ENGINE-DRIVEN MACHINERY.
DIESEL GENERATOR CONTROLLER
TUTORIAL
You may wish to know, – what is a Diesel Generator Controller and what does it do? Taken as a unit, a Diesel Generator Controller encompasses an intelligent electronic controller, of any form, that integrates an Engine Control & Protection unit, a Charging Alternator Monitoring Module, a general-purpose Monitoring Module, and a Serial Data Interface.
A good Diesel Generator Controller must provide a clear visual indication by means of LEDs and Graphic Display for all supervised parameters and alarms. In case of failure of the Graphic Display, the Diesel Generator Controller is able to guarantee some LEDs in a way that you know what is going on on your Generator.
A chosen Bernini Design Diesel Generator Controller features a range of programmable settings and is engineered to comply with international standards like MODBUS-RTU and SAE1939.
A Diesel Generator Controller should be capable of interfacing with analog sensors or switches for the OIL/°C/FUEL/Auxiliary Temperature monitoring if the CANBUS is not available and this is integrated by Bernini Design.
A complex diesel generator controller may include all modules above indicated. A diesel generator controller should operate reliably in a range of environments, from minus 30 up to 70 degrees Celsius.
Ancillary functions of a good Diesel Generator Controller may include selected extra complex features like Generator Parallel and Synchronisation.
The majority of the applications for Diesel Generator Controller find a convenient mounting place directly on the frame of a Diesel Generator. In some cases, the diesel generator controller is connected with separation as much as several hundred meters from the Generator itself.
This is not an issue of concern since all Bernini Design generator control systems feature a rugged RS485 serial interface, allowing you to drive a twisted cable length as distant as 1000 meters.
The embedded  Charging Alternator Monitoring Module monitors the parameters of the Charger Alternator. This module compares the settings of your parameters (Over Voltage, Over current for example) with the measurements made by the Alternator Monitoring Module. The result of this comparison will then generate alarms or warnings.
The Engine Control & Monitoring Module is the core of the system; it encompasses all basic functions required to control the engine in a safe and automatic way.
The internal microcontroller continuously combines the requests of the user (local push buttons or remote controls) and the requests of all inputs and ancillary internal Modules. It compares the internal settings with the sensed measurements that are made hundreds of times every second on the power generator. It delivers commands on the output connections and ports to keep the system working in an efficient way.
The Serial interface is the industrial standard RS485 that, via a MODBUS-RTU protocol, allows you to communicate with the diesel generator controller using a computer. It could also comprehend a CANBUS interface designed for connecting engines compatible with the SAE1939 standard.
Less popular today but still used, especially in cases where you use a MODEM, the serial interface RS232.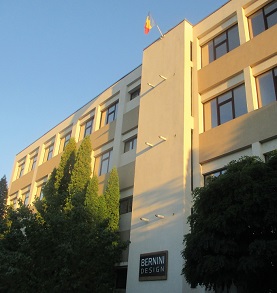 Zona Industriale, 46035 Ostiglia Italy

24/7/365 support
0040 721241361