DIESEL GENERATOR MONITORING SYSTEMS
Generator monitoring refers to the monitoring of a generator for power, security, and environmental issues that might affect the service of the emergency power system. Bernini Design provides generator monitoring equipment located within the site. A typical application is a standby generator for critical applications like hospitals or shelters.
WHAT IS GENERATOR MONITORING?
Remote generator monitoring is the action to control and monitor a power generator set from a remote location. This could be done via GSM, TCP/IP, or Modbus. You will be able to browse engine & generator instruments, read the Memory Log Events, remotely start-stop the diesel generator and carry out troubleshooting tasks.
Bernini Design provides a generator monitoring equipment, hardware, and software, to manage a Diesel Generator placed in a Base Transceiver Base. It is about a shelter or a building that includes fundamental equipment that allows wireless communication between the user equipment and a network. The user equipment is devices like mobile phones, tablets, radio equipment, computers, and so on. This includes wireless Internet connectivity.
 The purpose of Bernini Design's Generator Monitoring Equipment is to reduce the operating costs for maintenance. As a matter of fact, when an outage does occur, service personnel can be dispatched with valuable information regarding what problems they may encounter on site. A Generator Monitoring Equipment plays an important role in preventing and reducing network outages caused by generator troubles: you can set pre-alarms and you can modify the setting of the engine or generator in order to avoid severe damage to the system. The  Generator Monitoring Equipment can monitor the parameter of the Mains power to the site, rectifiers & batteries, air conditioner, and other hybrid power types of energy sources. Bernini Design offers a variety of accessories to manage power at your remote diesel generator via GSM, TCP-IP, or MODBUS.
This page presents the diesel generator monitoring systems that will allow you an efficient control  & monitoring system via  TCP-IP, GSM-SMS, and MODBUS.
TCP/IP MONITORING
Bernini Design provides TCP-IP-based diesel generator remote monitoring equipment. 
The diesel generator plays an important role in case of a prolonged power outage. Generator remote monitoring allows an accurate analysis of the diesel generator to prevent issues that might affect the service of the emergency power system. The Bernini Design's Generator remote monitoring systems drastically reduce the operating costs and maintenance.
When an outage does occur, service personnel can be dispatched to the power generator site with important information regarding what problems they may encounter.
By using our TCP-IP server you built a state-of-art real-time internet-based monitoring system. Our TCP-SERVER features all hardware security components to prevent
 TCP-IP SERVER
299€
FREE SHIPPING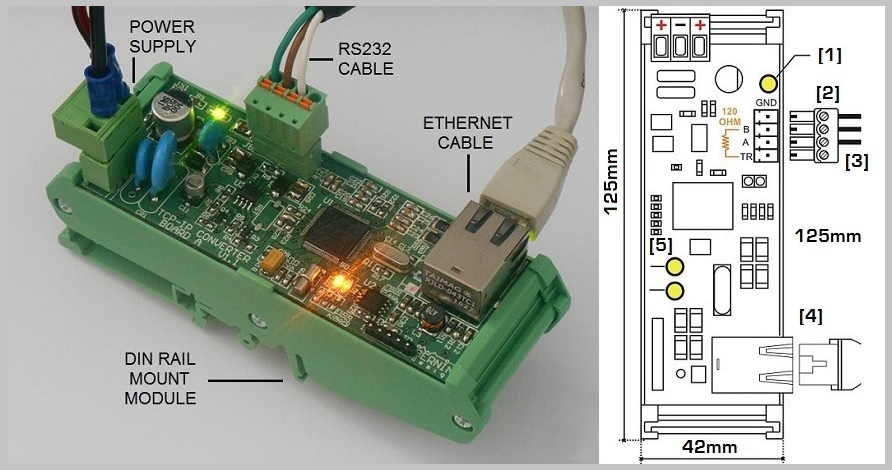 You are required to connect the TCP-IP SERVER to the ROUTER by using an ETHERNET cable. You have to use the RS485 cable to connect the TCP-IP SERVER to a Bernini Design generator controller. The RS485 connection allows up to 1000m distance between the generator controller and TCP-IP SERVER. Both types of equipment can be connected to the engine battery. The power consumption of the TCP-IP SERVER is only 100mA when operating at full speed. The module can operate in a wide temperature range of -25 up to 70 degrees Celsius. Follow the steps in the user manual to configure the TCP-IP SERVER. 
---
GSM MONITORING
BE16 GSM KIT
ONLINE PURCHASE
30-DAY MONEY-BACK GUARANTEE
199€
The diesel generator remote monitoring via SMS is the most simple, user-friendly monitoring solution. Firstly it is particularly used when Fuel Level monitoring is an important issue. This is the case for mobile operators in areas subjected to prolonged power outages. The generators are always located in remote places. Secondly, fast responding remote equipment together with good diesel fuel sensing devices can prevent theft and will allow you a better scheduler of refuel visits. This will prevent the shutdown of a remote site due to running out of fuel. The Be142, Be124, Be2KP, and BeK3 generator controllers feature a programmable automatic 'FUEL CHANGE' notification. The GENcom 40 captures in real-time the information flowing on the RS485 bus and sends an immediate notification via SMS. Being a cost-effective product you can use the Be16 Kit in various applications where remote START-STOP commands are required.
---
MODBUS MONITORING
Direct MODBUS communication is the easiest way to control and monitor a diesel generator. Connect the MOD-BUS to the USB converter to a Bex xx generator controller by using a twisted pair cable. A Bex xx controller (in the picture a Be124 generator controller) is able to drive a cable as long as 1000 meters. Then, connect a computer with a USB interface. Run the Bex xx application software to connect the computer to the generator.  We provide free-of-charge software for remote monitoring suitable for BE142, BEK3, and BE124 generator controllers. Contact us for details.
RS485-USB
199€
FREE SHIPPING
Zona Industriale, 46035 Ostiglia Italy
Tel 0039 335 7077148
24/7/365 support 0040 721 241 361