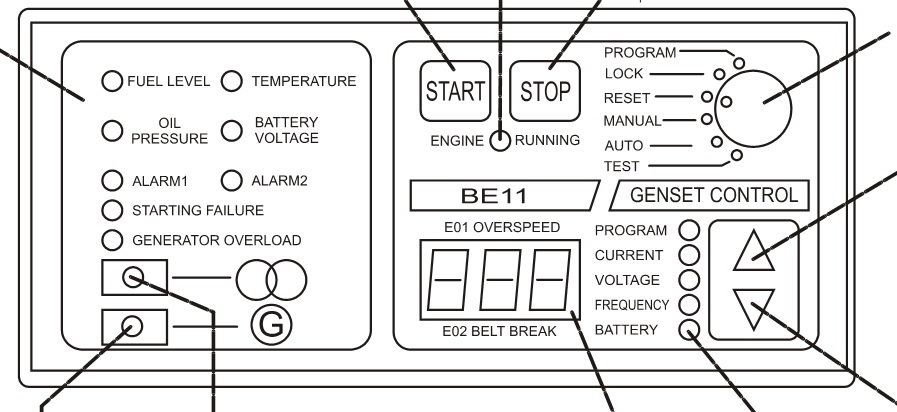 AMT910 AMT920 Be11 controllers
THESE CONTROLLERS WERE USED FOR AUTOMATIC MAINS FAILURE PANELS IN THE PERIOD 1984-1990. THESE PARTS ARE DISCONTINUED.
You can replace any one of this controller with the BE21 AMF controller. This item is fully compatible and works in between 6 up to 30VDC. After changing the controller you may require setting up some parameters according to your application: Over voltage, under voltage, frequency and so on. Contact us for support.
AMT910 AMT920 BE11 Spanish Version Manual