GENERATOR CONTROLLER
WE GO DEEP IN THE RIGOUR OF OUR CRAFT PROVIDING EXCELLENT SUPPORT
---
INVEST IN YOURSELF
LEARN HOW TO MAKE ATS PANELS
PURCHASE THE
PDF E-BOOK
4.99€
---
ROMANIAN FACTORY COMPETITIVE EU PRICE GENERATOR CONTROL PANELS UP TO 160kVA
Manufacturing of AMF ATS panels for industrial, commercial and telecom applications. Wide range of available AMF or ATS controllers with GSM, MODBUS and TCP/IP remote monitoring. Standard 15-200kVA panels with ATS changeover technology or advanced changeover-contactor solutions. Price list for the end users and special price list for OEM. Discount for 5-10-25 batch orders. Free-shipping offer for European customers.
---
POWER GENERATORS 
GSM REMOTE CONTROL & MONITORING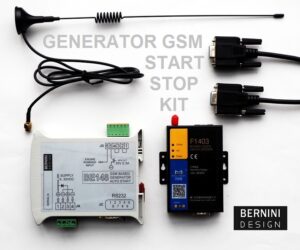 ---
GENERATOR CONTROLLER LEADERSHIP
 There are leaders, and then there's everyone else. At Bernini Design when it is about generator controllers, we take immense pride in driving the generator controllers' standard forward, focusing on efficiency, quality, and safety.
No one ever complained about our generator controllers
---
DIESEL ENGINE KEY START MODULE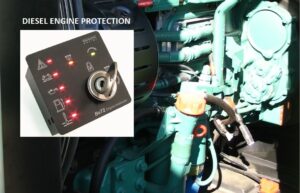 Choose here the generator controller suitable for your application. A brief presentation is provided for each item. Each generator controller is very well presented on its own page. Firstly, we offer online purchases and downloadable documentation. Secondly, we can offer discounts for professionals based on quantity. Send a request for an offer to [email protected].
---
INDUSTRIAL GRADE AUTOMATIC MAINS FAILURE CONTROLLER
The generator controller integrates, in its circuits, engine control & protection units, a charging alternator monitoring module and a programmable protective relay for the protection & monitoring of the alternator. Additionally, a Bernini Design generator controller complies with NFPA110 and CAN/CSA-C282-M89. To summarize, the generator controllers supplied by Bernini Design offer unique performances. The generator controller simultaneously monitors the engine and alternator parameters. Additionally, Automatic Mains Failure controllers continuously monitor the utility power. Then, the generator controllers, and AMF controllers, compare the settings stored in the memory with the real-time measurements.
---
---
GENERATOR CONTROLLER DESIGNED FOR GROUND POWER UNIT  400Hz 115-400Vac

HOW IT WORKS
  The result of the comparisons will then generate alarms, warnings and why not, logic actions. The Bernini Design generator controllers feature a range of programmable settings and are engineered to comply with international standards like NFPA110 or  CSA99.
---
COMPACT DIESEL ENGINE KEY START WITH SUPERBRIGHT DISPLAY FEATURES DIN72 SIZE
The Bernini Design generator controllers are capable of interfacing with analogue sensors or switches for the OIL/°C/FUEL/Auxiliary Temperature monitoring. These generator controllers operate reliably in a range of environments, from minus 30 up to 70 degrees Celsius and, in some cases from minus 40°C up to + 85°C.
---
THE KING OF GENERATOR KEY-START & AUTOMATIC START MODULES

Using a Bernini Design generator controller you can expand the visibility of your power system performance to your customers – whether in the facility or off-site – through an on-site server (via the intranet or Internet), via GSM or via RS485 cable. Bernini Design remote monitoring equipment provides a cost-effective and efficient means of remotely monitoring and controlling generator sets, automatic transfer panels, and miscellaneous devices. You can access the remote monitoring equipment from any computer or mobile phone.
---
COMPACT GENERAL PURPOSE GENERATOR CONTROLLER WITH SUPERBRIGHT DISPLAY FEATURES DIN96 SIZE
BE46 BE46A

The Be46 geneset controller includes all functions needed to control and monitor a diesel generator. The Be46 interfaces with an Oil  / Temperature / Fuel sensor, and a magnetic pick-up. It provides 'AUTO', 'MAN', and 'OFF' modes of operation. Measurements include Vac, Aac, Vdc, kVA, Hz, Vdc, hour count, R.p.m., Oil Pressure, Engine Temperature, and Fuel Level. The module is enclosed in a polycarbonate plastic box DIN 96. The Be46 is the recommended replacement for BE23. The Be46A is a cost-effective version without analog engine instrument inputs.
---
TELECOM APPLICATION AUTOMATIC MAINS FAILURE SUITABLE FOR TELECOM BASE TRANSCEIVER STATION
This AMF controller is based on multiprocessor architecture. It is the ideal solution for BTS (Base Transceiver Station). If offer 2 independent display capable of working in between -30 up to 85 degrees Celsius.
TOP-QUALITY
 Our standards are high. So high, in fact, we're in a league of our own, moving our entire industry forward. The Bernini Design Italy and Bernini Design Romania generator controller manufacturers have become synonymous with the highest quality.
No one ever complained about having their work executed perfectly.
---
WIDE CHOICE OF AMF AND ATS CONTROLLERS
 When you deal
with
generators,
your generator controller can be the difference between moving forward and spinning your wheels. At Bernini Design generator controller manufacturers we're continually finding the best new technology.
No one ever complained it was too easy. No one ever complained about our technology.
---
GENERAL PURPOSE GENERATOR CONTROLLERS
The Bernini Design generator controllers feature programmable settings and are engineered to comply with international standards recommendations. Some of our generator controllers feature RS485 and CANBUS in order to communicate with engines equipped with ECUs (Electronic Control Unit according to the SAE-1939 standard).
---
GENERATOR MONITORING SOLUTIONS TCP-IP GSM MODBUS
When it is to generator monitoring, Bernini Design equipment is a mandatory choice. Does not matter if it is about GSM, TCP/IP, Modbus or CANbus, Bernini Design has a state-of-art high-tech solution for your application. Over 100.000 running controllers put Bernini design on the top list of generator controllers suppliers.
---
BATTERY VOLTAGE MONITORING BATTERY MONITORING AUTO START RELAY
When it is to the solar system, it is necessary precise monitor your batteries. Just a few hundred millivolts make the difference when you have to guarantee the long-term reliability of your battery pack. despite the fact that Be48 is a cost-effective solution, it uses the latest microcontroller technology; low power and extended temperature range. Visit the page right now.
---
AUTOMATIC MAINS FAILURE SINCE 1980
WE STARTED OUR BUSINESS IN 1984. STILL AVAILABLE FOR YOU THE 1980 FASHIONED CONTROLLERS. OVER 300.000 CONTROLLERS RUNNING WORLDWIDE FOR OVER 40 YEARS
---
CONNECT YOUR POWER GENERATOR TO YOUR HOUSE
When you have to connect a power generator to your house and you do not know how to do it, we have all solutions for you. Install a CONECT or EVOLVE ATS panel. These panels include the latest Bernini Design ATS controller firmware. You will get extraordinary results in time-saving, security and performance. Trust Bernini Design experience right now.

---
GENERATOR CONTROLLER'S SAFETY ISSUES
The purpose of this web page is to help you in optimizing the use of our products, generator controllers, electric panels, accessories, and automatic battery chargers. You can directly find the information you need in PDF form. We vividly recommend that you follow the indications and application wiring diagrams included in the OEM manual of the product that you are going to use. You can download the OEM manual using the links closer to the product description on each web page of this website.
Important notes:
a) The improper wiring of a controller could damage your Engine, Generating Set, Panel, or equipment fitted with a Bernini Design controller (generator controller, generator control system, generator control unit, or generator control module).
b) The improper wiring or improper arrangement of our controller could also be dangerous for people working with the equipment that you are going to build (generator, power generator, or similar equipment driven by an engine).
c) Bernini Design is not responsible for the installation or operation of any generator set, diesel generator set, generator panel, or equivalent equipment fitted with a Bernini Design controller.
d) If there is any doubt about the use of a generator set (or equipment) controlled by a Bernini Design controller, you must contact the company responsible for the installation or the manufacturer of the machine (power generator, compressor, pump set, and so on).
---
AUTOMATIC MAINS FAILURE TUTORIAL
WE SUPPORT YOUR BUSINESS WITH MANY TUTORIAL VIDEOS. CONTACT US TODAY FOR MORE SUPPORT
---
About safety issues please note:
A) Installing a Bernini Design Controller implies working with dangerous currents and voltages. You are required to install fuses or equivalent devices to limit the amount of the current especially when you connect or wire batteries.
B) The installation must be carried out by qualified personnel only (qualified electrical technicians).
C) Disconnect all Electrical Power sources (Mains, Battery, and others) and make sure the engine (or equipment) is inoperative before commencing the installation.
D) Any modification to a Bernini Design controller or any use beyond the specifications provided by Bernini Design, may cause personal injury, damages to equipment, or injury to living beings.
E) Ensure that Mains Power (or public network supply) is isolated. Connect the equipment only after observing the correct rated voltage & current.
F) All the time consider the risk of explosive gases working closer to LEAD ACID BATTERIES.
BERNINI DESIGN GENERATOR CONTROLLERS LIFE SUPPORT POLICY
Bernini Design SRL Genset Controller Manufactures declare that the Bernini Design products are not authorized for use as critical components in life support systems (*)
(*) Life support systems are intended to sustain life, and whose failure to perform, can be reasonably expected to result in a significant injury or death of the user or living
ITALY: Industrial Park
46035 OSTIGLIA ITALY
SUPPORT
+39 335 70 77 148
ROMANIA: Industrial Park
700177 IASI COUNTY
SUPPORT
+40 721 241 361